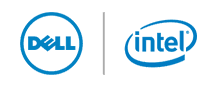 Posted:

Dec 9, 2013

Published:

Dec 9, 2013

Format:

PDF

Length:

14 Page(s)

Type:

White Paper

Language:

English
Sponsored by: Dell, Inc. and Intel®

Many organizations happily rely on SharePoint for the majority of their collaboration needs and as a result, are looking towards making an upgrade to the newest version. Unfortunately, SharePoint is experiencing some growing pains in the new version.

Consult this expert e-guide to uncover what you need to know before making the upgrade to the newest version of SharePoint. Discover how to prepare and what it is exactly that you need to plan out before implementation.

Also inside:

The changes to be aware of
How to prepare you infrastructure
Expert tips and tricks to make the upgrade easier

And more. 

Intel and the Intel logo are trademarks of Intel Corporation in the U.S. and/or other countries.