Will Your Apps Work Under Windows 8?
sponsored by Dell Software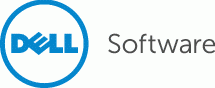 ABSTRACT:
As organizations plan their migration to Windows 8, a critical concern is application compatibility. This timely webcast takes an in-depth look at the application compatibility of Windows 8 and examines how to quickly and effectively transition your critical applications to the new operating system.
(THIS RESOURCE IS NO LONGER AVAILABLE.)