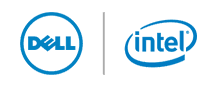 Posted:

May 1, 2012

Published:

Dec 31, 2011

Format:

PDF

Length:

23 Page(s)

Type:

White Paper

Language:

English
Sponsored by: Dell, Inc. and Intel®

If you're like most organizations, you're drowning in data. There is more information to move, process, and store in a given amount of time and within a certain budget than ever before.

But the good news is that networks are now faster and storage has more capacity. This white paper explores different data reduction techniques, their characteristics, caveats, and benefits to address your various needs, including:

Archiving 
Data Compression
Deduplication 
Thin provisioning
And more

Intel and the Intel logo are trademarks of Intel Corporation in the U.S. and/or other countries.