Understanding How Storage Design Has a Big Impact on Your VDI
sponsored by Dell, Inc.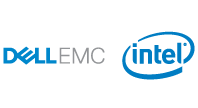 ABSTRACT:
VDI promises many advantages and benefits. Virtual desktops are hardware independent and can be accessed from any common OS. It's also much easier to deploy virtual desktops and to facilitate the freedom that the users require of them. And because of the single-user OS, application compatibility is much less of an issue than it is with terminal servers.
But when implementing a VDI infrastructure, important storage issues need to be addressed, and there can even be hidden dangers. 
Check out this comprehensive white paper to make sure your organization is prepared for the challenges and pitfalls that VDI deployments inevitably bring.
(THIS RESOURCE IS NO LONGER AVAILABLE.)