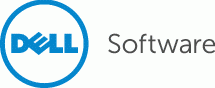 Posted:

Mar 14, 2012

Published:

Mar 14, 2012

Format:

PDF

Length:

27 Page(s)

Type:

Presentation Transcript

Language:

English
Sponsored by: Quest Software, now a part of Dell

In this presentation, Joel Blaiberg, author of "Four Steps to Planning a Successful Migration" shares key migration strategies, and best practices that can save your organization time and money when migrating communications to Office 365 or an on-premises or a hybrid environment.

Discover what questions you should ask to ensure the success of your new communications environment. Plus, review a case study that was recently done with Logica, a global business and technology services company, and learn about their approach to providing the reports that management needed to get insight into their messaging system.